Instructional Strategy Videos
Learn the EASY WAY to remember 7X6, 3X4, and 7X8!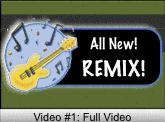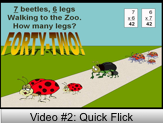 Fluency-Building Videos
Watch with a friend-Who can say the products first?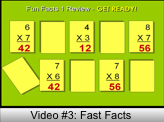 Division Video- Lesson 6
Multiplication and Division go together! Watch the video below and play the Divison games (bottom right) once you've mastered the Multiplication facts!





Create your own flipbook!
*Print Flipbook (Front)
*Print Flipbook (Inside)
*Watch Folding Flipbooks Video

Race Yourself or a Partner!
* Print Fluency Builder
* Watch Fluency Builder Video



Test Your Skills!
*Print Practice Test